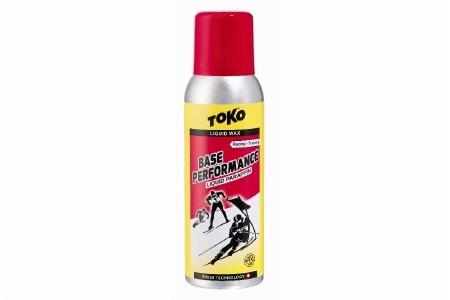 Base Performance Liquid Red
$29.95
The Toko Base Performance Red Liquid paraffin wax meets the high demands of racing and training sessions in all disciplines. Ideal for for moderate to cold conditions.

- Wide application range for common conditions in the medium snow temperature range
- Very long-lasting wax adhesion
- Can also be used as adhesion promoter for top finish products
- Fast processing
- 125 mL / 4.2 oz
- Temperature range
- Air: -2 °C to -11 °C / 28 °F to 12 °F
- Snow: -4 °C to -12 °C / 25 °F to 10 °F
A good practice is to "aim cold" with these waxes. Blue is an excellent overall wax.