2024 SPX 10 GW Black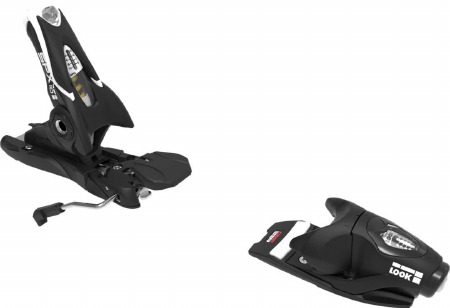 Look
SPX 10 GW 2024 Black 100mm
The SPX 10 GripWalk® binding is a high-performance binding for aggressive junior and smaller adult skiers. Featuring the strongest retention and longest elastic travel on the market, the SPX delivers instant power transmission and precise control with superior shock absorption to reduce unwanted pre-release. The toe allows upward release independent of the heel for the most effective protection in the event of a fall.
Specs:
DIN Range:
3 - 10
Brake Width:
100mm
Weight:
1000g
Sole Compatability:
Alpine Adult (ISO 5355) & GripWalk Adult (ISO 23223)
Features:
Multi-Directional Release:
Look is the only binding brand to develop a true mechanical upward release that functions independently from the heel for the most effective 180° Multi-Directional Release in the instance of a fall.
---
FDC Toe Piece:
The FDC toe piece offers a lighter weight design with best-in-class elastic travel and 180° multi-directional release delivering reliable retention and release for confident alpine performance.
---
Long Elastic Travel:
Longer elastic travel ensures more reliable retention to keep you in when you need. LOOK bindings offer the most elastic travel (lateral and vertical) and the fastest re-centering prior to release, ensuring superior shock absorption to reduce unwanted pre-release.
---
Rolling Control:
Look binding components are designed to deliver industry-leading roll coupling strength (boot-to-binding interface). This ensures minimal roll before the boot engages the binding for the most efficient power transmission in skiing.
---
SPX Technology:
The SPX binding has been developed for experts and good skiers, whatever their type of practice and the terrain they like. Our engineers have succeeded in combining an exceptional level of elasticity, performance and safety with a modern design, low weight and excellent user comfort.