Heat Sock 5.1 Slimfit Toecap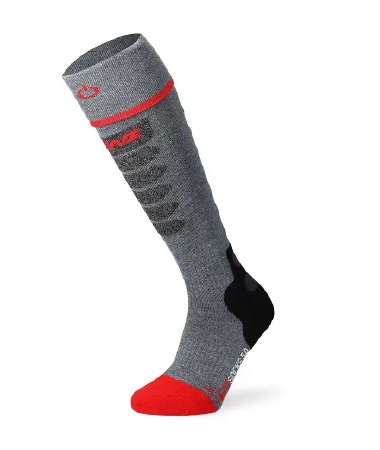 Lenz
Heat Sock 5.1 SlimFit Toecap S
$175.00
The patented Toe Cap® heating element guarantees all-round warmth and heats the toes from above and below. The heat sock 5.0 toe cap slim fit knee socks are ideal for narrow feet and legs.
They are ergonomically knitted for an optimal fit and the ring bandage offers pleasant support on the foot. Shin protectors as well as further reinforcements at toe and heel prevent pressure points.
The skin-friendly material mix of merino wool and silk is breathable, fast-drying and comfortable to wear.
The lightweight rechargeable lithium pack battery is optional and sits barely noticeable under the special comfort cuff. The heat can be controlled directly on the lithium pack or also via the free Lenz heat app on your smartphone.
Package Contents:
- 1 pair of Lenz heat socks 5.1 toe cap® slim fit
- 1 laundry bag
---
Features:
- Toe Cap® heating element heats the toes from above as well as from below
- Slim fit cut for narrow women's and men's feet or legs
- Improved elasticity in the calf area
- Ergonomically knitted inside out
- Ring bandage on the instep for better grip
- Toe and heel reinforcements
- Additional padding in the shin and fibula area
- Merino SOFTTEC® material mix for a scratch-free wearing comfort
- A proportion of silk guarantees maximum comfort
- Can be operated with all "Body Heat System" lithium packs
- Washable at 30°C in the washing machine
Add-ons