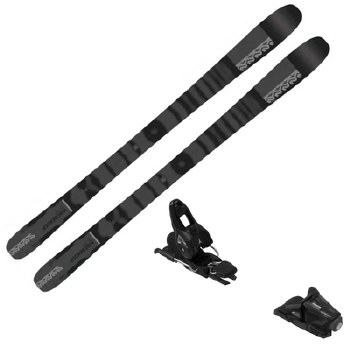 Mindbender 85 + Stage 11 2023
$700.00 $524.99 $175.01
Binding Included: Armada Stage 11 GW Black

If rentals just aren't cutting it anymore and you're feeling confident that it's time for an upgrade, the K2 Mindbender 85 Skis are your next step towards continual improvement. This lightweight, forgiving and intuitive setup helps you inch out of your confront zone to tackle new parts of the mountain and have loads of fun doing so. The agility of these skis will help spark confidence in your skills while you take to more challenging terrain, getting you pumped for what's to come

Paired with one of the lightest DIN 11 GW bindings on the market, the Armada Stage 11 GW delivers confident power transmission for easier skiing in all snow conditions.