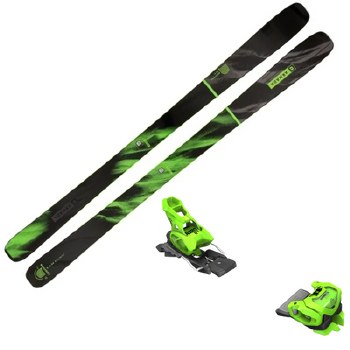 Declivity 92 + Attack 14 2023
$1,175.00 $879.95 $295.05
Binding Included: Tyrolia Attack 14 GW Green

Want a ski that can carve like a race ski, pop like a park ski and float like a free ride ski? The Declivity 92 TI is for you!

Paired with the new Attack 14 GW binding a tough, all-mountain binding for high performance from powder and piste to the park and beyond.