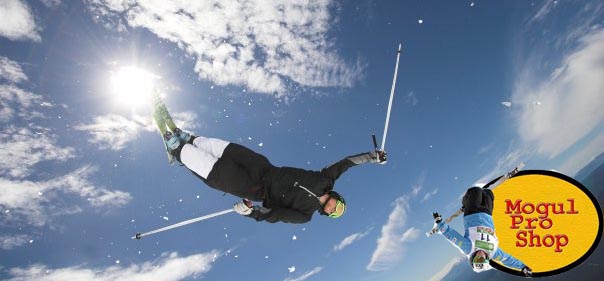 Mogul (Bump) Skis from SuburbanSkiAndBike.com
Waist widths 64-66mm These narrow "Old School" designs are the tools you need to rip the Zipper-Line like the pro's.

SuburbanSkiAndBike.com offers com discount pricing for members of formal competition programs.
Sign up here
.
6 products in this category, displaying products 1 to 6.
Dynastar Twister 2015
2015 Dynastar Twister
DACE701

The TWISTER is a purebred, competition-level freestyle ski for committed mogul skiers. Tr...

$650.00




$549.95




You Save: 15%

Hart F17 Classic 2015
The most successful competitive Mogul ski on the market. The hart F17 Classic is hart 's most versatile mogul ski. Bry...

$1,095.00




$748.99




You Save: 32%

Hart F17 Classic Mogul Ski 2014
Hart F17 Classic Mogul Ski 2014. The choice of bump skiers everywhere.

Slick new camo graphics.

The F17 Classic usin...

$1,095.00




$594.99




You Save: 46%

Hart F17 Rocket Classic 2014
The hart F17 Classic was designed as an entry level development ski for the young bumper. The versatility of this ski al...

$429.00




$214.99




You Save: 50%

Hart F17 World Cup 2015
F17 World Cup

The hart F17 World Cup is a traditional shaped mogul ski straighter and narrower than the F17 Classic. Th...

$1,095.00




$748.99




You Save: 32%

K2 244 2015
The 2015 K2 244 Mogul Ski is a blast from the past in more ways than one! Triaxial Braided Wood Core with a graphic tha...

$500.00




$399.95




You Save: 20%